« An expert on writing a book | Main | Playing Berber or chump in the souks of Marrakech »
April 07, 2006
Bursting with flavor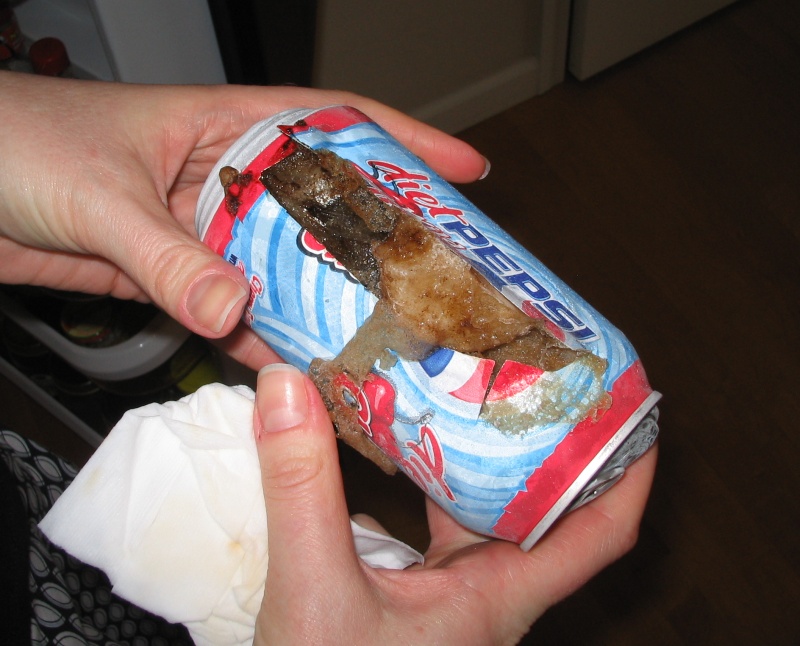 Freeze with care.
Posted by Bob Pritchett at April 7, 2006 05:00 AM
Trackback Pings
TrackBack URL for this entry:
https://blog.logos.com/mt-cgi/mt-tb.cgi/83
Comments
I did this with a glass bottle of Coke once. Learned my lesson!
Posted by: Chris L at April 7, 2006 07:08 AM
I did this by leaving a can outside during winter in Montreal.
And by outside, I mean inside a car.
That my sister had purchased brand new a week earlier.
that had white upholstery.... at least initially. :-)
Posted by: Kim at April 7, 2006 11:27 AM
Post a comment
Thanks for signing in, . Now you can comment. (sign out)
(If you haven't left a comment here before, you may need to be approved by the site owner before your comment will appear. Until then, it won't appear on the entry. Thanks for waiting.)