« Managing random information | Main | EntrepreneurshipWeek USA »
February 18, 2007
Fire Someone Today...in Korea!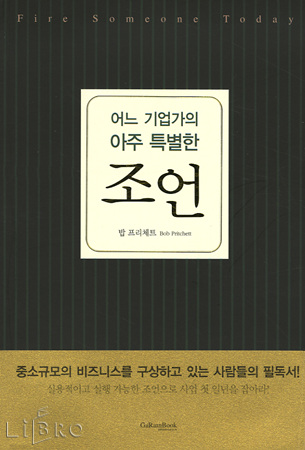 For a while, I couldn't decide if the coolest thing about being a first-time author was walking into a bookstore in another city and finding your book on the shelf, or reading a glowing review from a stranger on the web. When a reader from across the country came to take me to lunch (Chapter 19: Buy Lunch) I thought that was it.
But then my copy of the completely unexpected Korean translation arrived.
(To top this I'll need a Korean reader to write a great review and then take me out for bulgogi and kimchi. Mmmm…)

Posted by Bob Pritchett at February 18, 2007 7:34 PM
Trackback Pings
TrackBack URL for this entry:
https://ancientblogs.logos.com/mt-cgi/mt-tb.cgi/122