« August 2005 | Main | December 2005 »
November 30, 2005
The One Sure Sign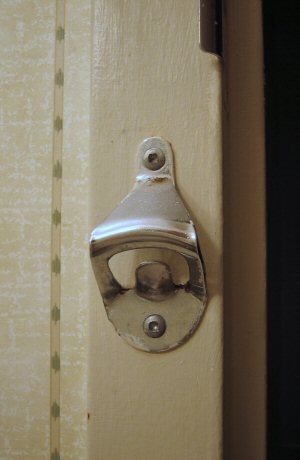 I have stayed in almost every level of hotel or motel, chains and independents. And I have learned that the only thing that matters is the year of construction. A brand new one star beats a decades-old four star any day.
Hotels will tell you they are all new when they are simply remodeled. But fresh paint and fixtures do not address tired floor plans, ancient climate control and clogged up plumbing.
If you are worried that a hotel may be past its prime, call the front desk before you book and ask about the one sure sign a hotel is too far gone.
From the remodeled but still hopelessly out of date Hilton Valley Forge, Pennsylvania.
Posted by Bob Pritchett at 7:00 AM | TrackBack
November 28, 2005
Why I pay more to park at the airport
For years I parked at the Jet Motel when flying out of Sea-Tac Airport. It looked a bit dumpy, but it was cheap and the staff was friendly. The only annoyance was the form I had to fill out every time I parked: name, address, phone number, date of return, make, model, color and license plate of car.
Many times I suggested that they create a Frequent Parker's card, or a customer account number, so that I wouldn't have to spend so much time filling out paperwork when trying to catch a flight. They never did.
When MasterPark opened nearby, they looked good: they had multiple lots and slick graphics, uniforms, and buses. They were also more expensive than the surrounding lots. I was happy to stick with the dumpy little motel and save a couple of bucks a day.
Then a colleague drove and took us to MasterPark. We stepped out of the car, our bags were whisked to the bus, and a uniformed attendant asked what day we planned to return. He then handed us a ticket and pointed us to the bus with a "have a nice flight!"
I haven't filled out the Jet Motel's form since. MasterPark looks great, but it was the customer experience that sold me. And the tragedy is that Jet Motel could have done the same thing at almost no cost. They don't need handheld wireless terminals and remote printers. A paper file with my account information would have been enough to avoid the annoying form and keep my business.
Posted by Bob Pritchett at 7:00 AM | TrackBack
November 27, 2005
Egg and Muffin Toaster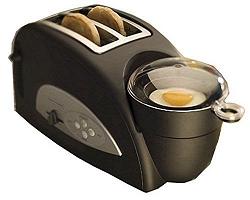 I think Seth has it wrong. In a world where time is short and our multi-function tools are over complicated, there is a place for a single purpose device that does one thing and does it well.
All you need for most cooking is a sharp knife, a covered pot, and fire. (Or a tin-can.) But good tools for specific tasks make things easier.
The single cup Brew 'n Go Personal Coffeemaker is not right for offering coffee at dinner parties but it is perfect for a lone coffee drinker with a commute. In the same way the Egg and Muffin Toaster may not be for everyone, but it is perfect for somebody. And in a world where the simple, perfect iPod whipped a field full of do-everything media-player-radio-voice-recorders, I think that niches of focused utility are what many consumers want.