« January 2007 | Main | April 2007 »
February 21, 2007
EntrepreneurshipWeek USA
The Kauffman Foundation is sponsoring EntrepreneurshipWeek USA, February 24-March 3, 2007. It is all about the importance of being entrepreneurial -- something that goes beyond just starting a business, encompassing entrepreneurial thinking in non-profits, within existing organizations, and more.
Next week's activities range from invention contests to lectures to business movie nights. Check out the nationwide directory and find something in your area. And if you're near Tacoma, Washington, please join me Tuesday night at the University of Puget Sound for my talk "Don't Wait: Why You Should Start a Business Before You Turn 25".
Posted by Bob Pritchett at 9:27 PM | TrackBack
February 18, 2007
Fire Someone Today...in Korea!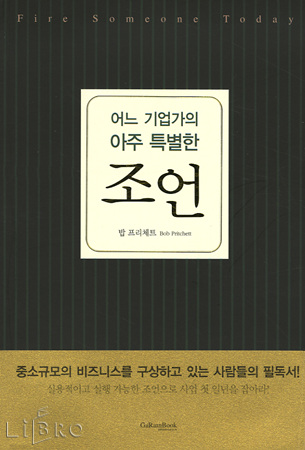 For a while, I couldn't decide if the coolest thing about being a first-time author was walking into a bookstore in another city and finding your book on the shelf, or reading a glowing review from a stranger on the web. When a reader from across the country came to take me to lunch (Chapter 19: Buy Lunch) I thought that was it.
But then my copy of the completely unexpected Korean translation arrived.
(To top this I'll need a Korean reader to write a great review and then take me out for bulgogi and kimchi. Mmmm…)

Posted by Bob Pritchett at 7:34 PM | TrackBack
February 14, 2007
Managing random information
I've spent every working day of my life sitting in front of a computer, and yet there is still a pad of Post-it notes next to my keyboard. Why? Why am I still using sticky pieces of paper and typing my voicemail messages into a Windows Notepad file?
Well, I run a software company, and it finally occurred to me that if I am missing a key software productivity tool, I of all people should be able to get it made. And so I did.
NoteScraps is the application I've been wanting for years. And it's awesome.